Quito & Park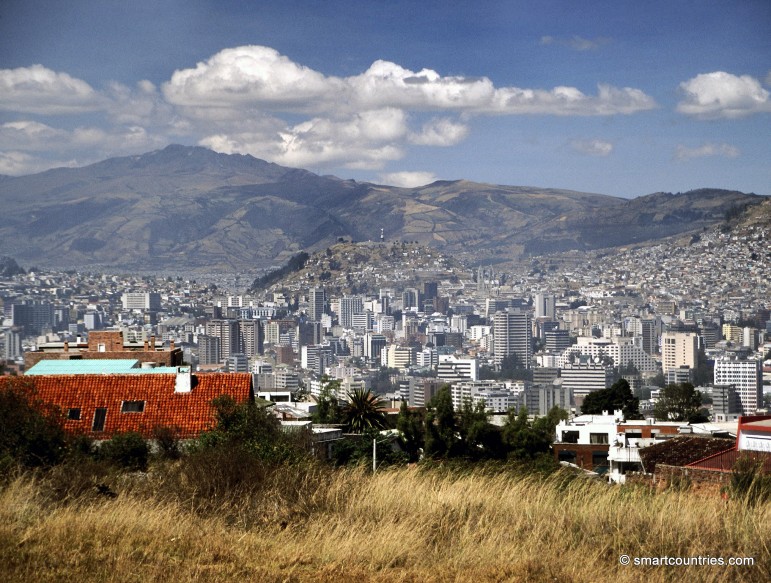 Quito as seen from 3000 metres above sea level at Guanguiltagua Metropolitan Park.
Tags:
cities
Share this
0
likes
Or copy code below & paste into Facebook, Twitter, etc.
Page Views
This post has been viewed 1,713 times
Related Articles
Quito, cities, volcanic / 0

---

View at the foot of Pichincha Volcano where some of Quito's suburbs wrap around its eastern slopes.

Quito, buildings, cities / 0

---

View of Quito showing how extensive its colonial architecture is. The CBD can be seen near the top right.

Quito, monuments, portrait / 0

---

On top of the 200 metre high hill of El Panecillo is this famous monument to the Virgin Mary....
Please follow & like us :)
Subscribe to Geographic Media